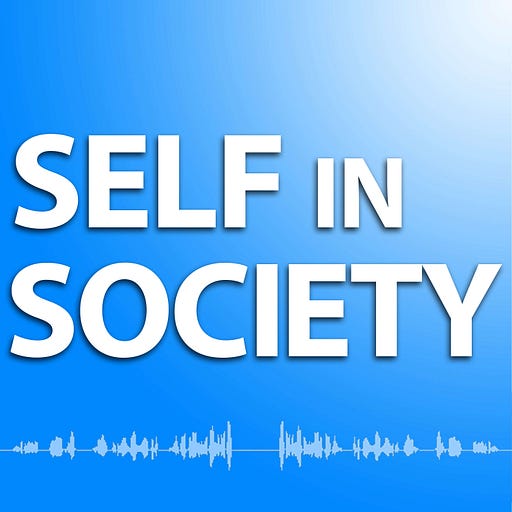 Mar 31, 2020 • 1HR 22M
Kevin Currie-Knight on Crisis Schooling Versus Homeschooling: Self in Society #14
Exploring what it means to flourish as an individual and a community.
Kevin Currie-Knight, professor of education at East Carolina University and president of the board of New Pathfinder Community School, warns against equating the home "crisis schooling" curing the COVID-19 epidemic with homeschooling as families practice it in normal times. He offers some qualified suggestions for families in which students who usually attend a traditional school now must learn at home. To families thinking about homeschooling, this wide-ranging conversation will remain relevant long after the coronavirus crisis has passed. This is the Self in Society Podcast episode #14. This episode also is available on YouTube (audio only).
Time Markers
00 Intro
1:53 Crisis schooling versus homeschooling
4:49 "Worldschooling" versus homeschooling during the crisis
6:35 Internet socializing and schooling
8:20 Normal homeschooling is by choice
8:55 Stereotypes about homeschoolers
9:30 Replicating school at home isn't usual homeschooling
11:48 How families might react to crisis schooling
13:16 Tentative advice for parents during crisis schooling
18:17 Different approaches to homeschooling
19:28 Incidental learning (puzzles, legos, games, videos)
25:09 Online resources and "open source" learning
28:34 Child-directed learning
30:39 Homeschooling and socialization
32:45 More on internet socializing
34:49 Speculation on long-term shifts in internet use
39:05 Perhaps more working at home will facilitate more homeschooling
41:00 A possible drawn-out return to normalcy including more working at home
42:06 A time of more reflection and rethinking
43:20 Interlude about college
43:55 More advice that homeschoolers can offer: "It's okay if your kids aren't learning [formally] all the time"; "Enjoy the time with your kids."
47:43 Some children may rebel when going from school to home, but this tends to self-resolve.
49:39 Increased general stress for parents and children
52:15 Managing college-level education online
54:04 Will this crisis spur longer term changes in college education?
56:23 Homeschoolers taking community college classes
58:54 Interlude
59:19 Restatement of major themes
1:00:46 More esoteric discussion on postmodernism and the internet
1:06:02 What lessons might we draw about knowledge, uncertainty, and disagreement?
1:12:43 The problem of politicizing crises
1:13:54 More on knowledge and uncertainty
1:19:00 Restating the themes about homeschooling
1:21:13 Wrap-up
See also my podcast with Currie-Knight from October 29, 2019.
I wrote an April 9 column for Complete Colorado based largely on my discussion with Currie-Knight.
I mention Mystery Doug, Mystery Science, and Deep Look.
I mention a Tweet by Amy Alkon: "Play is evolution's version of academics." She refers to her article, "The Nobel Savages."
At least in Colorado more therapists are turning to telemedicine.
Although I didn't mention this article during the podcast, I think it commits some of the errors that we discuss: "Colorado families are getting a taste of homeschool thanks to the coronavirus crisis. Could it stick?"
Currie-Knight mentions or recommends the following resources: