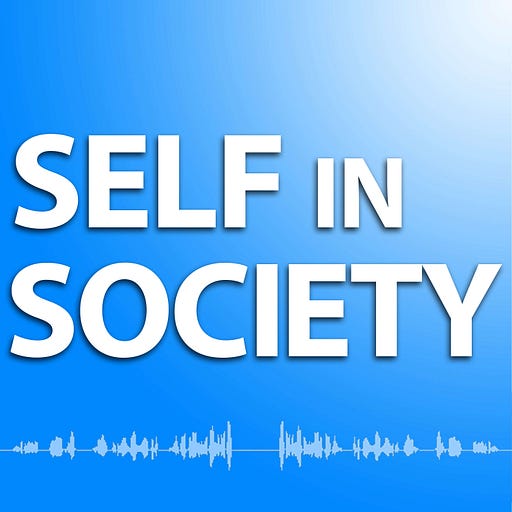 Jan 21, 2020 • 1HR 22M
Pamela Clare on Romance Fiction: Self in Society #11
Exploring what it means to flourish as an individual and a community.
Pamela Clare is a gun-toting Rush fan—and Boulder Progressive Democrat—who writes romantic fiction. She almost died in a mountain fall and had to be helicoptered out. She got death threats while working as an investigative journalist and had to tell one gun-waving disgruntled reader to get the f*** out of her office. She put her degree in classics to use in her historical romance novels before going on to write about rangers, firefighters, rock climbers, journalists, and other spirited characters.

Pamela and I sat down to discuss her writing, the genre, problems within Romance Writers of America, the business side of fiction, her experiences as a journalist, the allure of Colorado's wilderness, her views on firearms, and the music that inspires her. This episode also is available on YouTube (audio only).

Pamela says, "As I got older, I really came to appreciate the feminist nature of these stories. That word 'feminist' comes with a lot of baggage these days, but what I mean by that is the self-realization of the heroines in these stories. These heroines find what they're looking for in life, and they insist on it. These books focus on . . . heroines fighting for what they want with their lives. . . . As a woman I can identify very much with that fight, with the desire to succeed as a mother, to have a career, and to be respected by the people in one's life."
Time Markers:
00 Intro
2:14 How Pamela became a romance fiction writer; romance fiction as feminist literature
4:05 The "princess in the tower" stereotype
6:39 Rock climbing
7:56 Background for the Colorado High Country Series
9:57 Pam's mountain emergency and rescue
12:39 More on rock climbing
15:50 Community in small-town romance
18:01 Converting romance fiction to film
20:47 The business end of independent fiction writing
22:30 Book piracy
26:42 More on the business of writing
29:48 Pamela's background as a journalist and the I-Team Series
33:52 Pamela's historical romance and research load
39:37 Is romance "real literature"?
44:48 Trouble with Romance Writers of America
54:48 How can authors responsibly write about characters of ethnicities and sexual orientations different from themselves?
59:22 Pamela's experiences being threatened in her home and later taking a gun class
1:10:57 Is romance fiction overly escapist for some readers?
1:13:13 Does romance fiction help with sex education?
1:16:03 Pamela's love of the band Rush and how she integrates music into her writing process
1:21:08 Wrap-up
See Pamela Clare's web site for a list of her novels.
Statista has some stats on 2018 book sales in the U.S. I don't know how accurate these stats are, but the relative sales are in line with figures I've seen elsewhere.
CNN has some background on the troubles in Romance Writers of America. All About Romance offers additional background and commentary.
Boulder Weekly summarizes some of Clare's work as a journalist.
Clare mentions rock climber Sasha DiGiulian; she has a YouTube channel.
Pamela mentions a disgruntled reader waiving a gun in her face in her newspaper office; she shared additional details with me about this after I stopped recording.