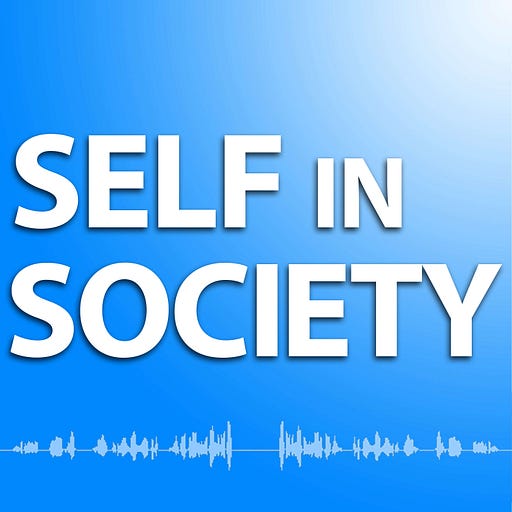 Jul 29, 2020 • 1HR 12M
Robert Alan Goldberg on the Klan in Colorado
Exploring what it means to flourish as an individual and a community.
Historian Robert Alan Goldberg discusses his book, Hooded Empire: The Klu Klux Klan in Colorado, and its lessons for today. This is the Self in Society Podcast #17.
Time Markers
00 Intro
0:53 Goldberg's journey to the Interior West
2:31 Introduction to the Klan
6:55 The 1920s Klan's focus on Prohibition and anti-Catholicism
10:25 Conspiracy theories then and now
13:22 Prohibition, Catholics, and Immigrants
14:16 Conspiracy theories about Jews and Catholics
15:34 Conspiracy theories in the internet age
19:47 Anti-government views in America
23:52 Moral progress and regress in America
28:13 Goldberg's interviews with Klan members
33:57 Klan leader John Galen Locke
36:17 The Klan's violence in the 1920s
39:44 Klan Denver mayor Benjamin Stapleton
44:01 Klan governor Clarence Morley
49:25 The Klan in Colorado Springs, Pueblo, Cañon City, and Grand Junction
57:19 Lessons for today
59:14 "Law and order" and "America first" sentiments as mainstream
1:02:07 The collapse of the Klan in Colorado
1:05:52 Reflections on the book
1:07:36 Wrap-up
Read Hooded Empire via the University of Utah.
See my article for Complete Colorado about the Colorado Klan.
For more information about Goldberg, see his Wikipedia page, articles (listed), select papers, and university page.
Goldberg has a 2019 and a 2010 talk available about conspiracy theories.
Colorado media that discusses Goldberg's work includes reports by 9News and the Rocky Mountain News.
See also James H. Davis's 1965 article on the Colorado Klan and a Denver library report.