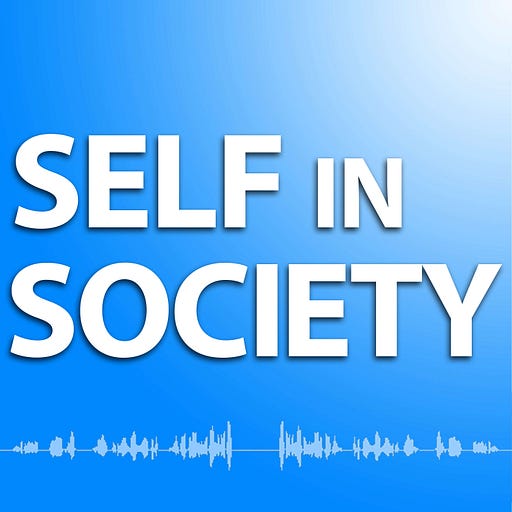 Jun 19, 2019 • 1HR 17M
Robert Anthony Peters on Tank Man, Hollywood, Liberty, and Stoicism: Self in Society #2
Exploring what it means to flourish as an individual and a community.
Writer and Director Robert Anthony Peters discusses his short film, Tank Man, in the context of Chinese politics. Peters, an actor as well, also offers advice to young actors, discusses his advocacy of liberty, and outlines what in Stoicism he finds valuable. This episode also is available on YouTube (limited video).
Watch Peters's film, which creates a speculative account of the events leading up to the confrontation, via YouTube:
Time Markers:
Introduction to the Tiananmen Square protests and to the film: 0 to 0:13:30

The story of the ants as used by the film: 0:13:31 to 0:20:30

The Hong Kong protests, Peters's planned trip, Chinese oppression, and heroic action: 0:20:31 to 0:37:17

The production of Tank Man and the reluctance of some actors to participate: 0:37:18 to 0:46:40

Advice for young actors and the dynamics of Hollywood: 0:46:41 to 0:58:44

Liberty activism and libertarianism: 0:58:45 to 1:04:29

Stoicism: 1:04:30 to 1:12:26

Wrap-up (including notes on jury nullification): 1:12:27 to end
Taliesin Nexus provided a grant for Peters's project.
CNN provides original footage of the man confronting the tank:
On the show Peters mentions another film, Empty Skies; a book by Louisa Lim, The People's Republic of Amnesia; and a documentary, The Gate of Heavenly Peace. (However, I'm not sure the Gate film is where the discussion about the ants comes from; I didn't find a mention in the transcript.)
He also mentions the Foundation for Economic Education and the Fully Informed Jury Association, organizations in which he is involved.
In 2018, Peters gave a talk titled, "Stoicism: A Libertarian's Philosophy for Living."
I mentioned a couple of recent articles about Stoicism, a critical one by Aaron Smith, and a more-friendly one by Roderick Long.